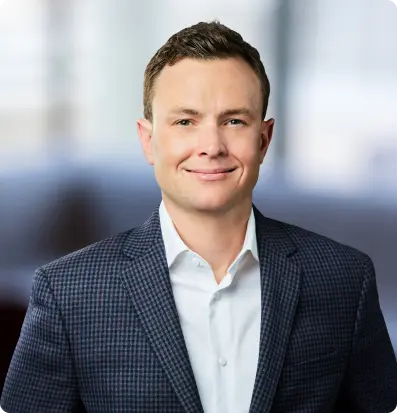 As the founding member of The Hartley Law Firm, Austin has represented countless victims of negligence. He devotes virtually 100% of his practice to seeking justice for people who have been wronged by another. Austin has an established tack record of obtaining maximum value on his client's cases whether through settlement or trial–no matter what it takes.

A forever champion of the underdog, he prioritizes the needs of the client above all else.
His objective in every case is to establish a lasting relationship built on trust and good guidance. The foundational principle of his law firm is to create a boutique law firm client experience that obtains big law firm results.

Austin is a fourth generation Dallas native. He attended Saint Edwards University in Austin, where he studied one of his passions—history. After graduating, he attended Texas Tech University School of Law, where he received his law degree.

In his spare time, Austin and his wife, Hanna, explore the woods and mountains with their bird dogs Charlie and Gunner. They are passionate about the outdoors and conservation of America's wild places. Austin and Hanna enjoy spending time with family and helping abandoned dogs by fostering them through a local rescue.